We Welcome You With Warm Smiles To Our Practice!
---
CHO ORTHODONTICS is dedicated to providing each patient with the finest orthodontic care in a professional environment that inspires trust and confidence. We strive to identify and address the individual needs of our patients, and to always keep their best interests in mind. Our team is dedicated to educating patients and their families about the lifelong importance of a healthy, esthetic smile and functional bite, and we are committed to providing customer service that is of the highest quality.
We are dedicated to providing professional and personal orthodontic care to you and your family. We strive to provide a setting where patients and their families will feel comfortable with our team, knowing that their needs are of supreme importance to us. We treat every patient with dignity, respect and appreciation. Our purpose is not only to straighten teeth, but to improve lives through a lifetime of beautiful smiles.
What Makes Our Office So Unique?
---
Your first visit to our office will be a free exam for you or your child. Once our doctor carefully examine the teeth, we will discuss what type of treatment is necessary, how long it will take and estimate on how much it will cost. Call our office today for your complimentary consultation and find out what a difference a healthy smile can make in your life.
As a convenience to patients and their families, our office offers a variety of payment options, which include:
0% Interest Financing Options
Full Payment Discounts
Multiple Family Member Discounts
Wedding Discounts
Scheduling is very flexible and we can accommodate people at various times. We understand how hectic your schedule can be. Your time is valuable to us. We strive to always be on time for every appointment. Plus we are open Saturdays too!
Dr. Cho is highly skilled clinician offering orthodontic treatment to help people look and feel better. Driven to become an excellent practitioner, Dr. Cho successfully completed extensive examinations to become both Canadian Board certified and a Diplomate of American Board of Orthodontics immediately after certificate program of Orthodontics. With personal attention given to every patient, Dr. Cho makes each individual feel confident and well looked after throughout their journey towards a beautiful smile. By combining state-of-the-art techniques with a truly warm and empathetic personality, Dr. Cho provides exceptional care for her patients, creating fantastic smiles!
Infection control in our office is also very important to us. To protect our patients and ourselves, we strictly maintain sterilization and cross contamination processes using standards recommended by the Royal College of Dental Surgeons of Ontario (RCDSO), the Occupational Safety and Health Administration (OSHA), and the Center for Disease Control (CDC).
A new digital X-ray machine in our office provides immediate images for Dr. Cho to review. Digital X-ray machines expose patients far less radiation than conventional machines. There is no need for toxic chemicals to process the conventional film.
We use the most comprehensive Orthodontic management software to manage the office and patient's paperwork. This allows us to consume less paper. Saving trees for future generations to come.
Esthetic Options, Such As Invisalign And Invisalign Teen Are Offered At Cho Orthodontics.
Dr. Cho And Her Staff Create A Fun And Positive Environment For Their Patients.
Dr. Jangyeun "Janice" Cho
---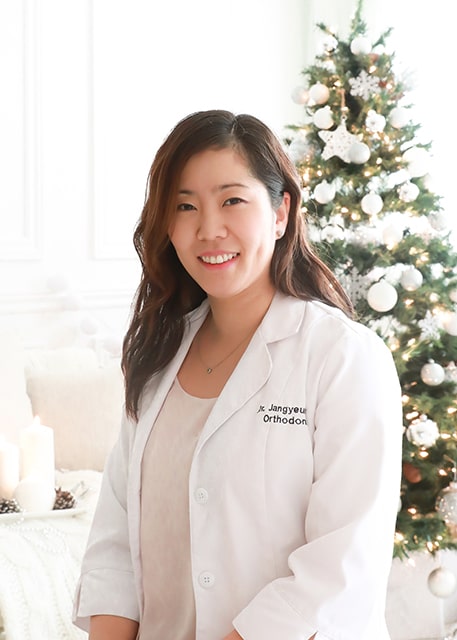 Dr. Cho loves being an orthodontist in the Richmond Hill as well as being active in the community. A desire to positively impact the lives of others is what brought her to the field of orthodontics. Her ability to create beautiful smiles and building lasting relationships with patients is what makes her an exceptional and compelling doctor. Dr. Cho is truly dedicated to improving the lives of those around her and she strives for perfection in patient care. She is excited to go to work every day knowing that the smiles she creates will last a lifetime.
Education
After graduating from Thornhill Secondary School in Thornhill, Dr. Cho attended the University of Toronto to receive her Honours BSc in Pharmacology. With a strong passion for helping others, she pursued a career in dentistry, graduating from the Faculty of Dentistry at McGill University, receiving a Doctor of Dental Medicine degree.The DMD program at McGill is unique in that the first 18 months of training is entirely within the Faculty of Medicine. This comprehensive training included the entire human body and not just the mouth. After dental school, she continued at the University of British Columbia for her General Practice Residency. After practicing general dentistry for 6 years, her passion for Orthodontics and scientific research brought her to University of Minnesota to pursue a combined certification in the specialty of Orthodontics and Masters in Science in Oral Biology. Following graduation, Dr. Cho returned home and received her orthodontic fellowship in the Royal College of Dentists of Canada and established her private practice in Richmond Hill. Dr. Cho's passion for excellence also propelled her to obtain the Diplomate status from American Board of Orthodontics (ABO).
Continuing Education
Dr. Cho believes very strongly that education does not stop at graduation. Therefore, she regularly attends continuing education lectures and seminars to stay current in the latest advances in orthodontics. She makes sure that she applies everything she learned to the benefit of her patients. She knows it is both her professional and personal duty to learn the newest, evidence-based treatment options on a continual basis to offer her patients the very best treatments.
Outside the office
When not in practice, Dr. Cho loves to travel to enjoy the beauty and diversity of life and spending time with her husband Sean, two kids Edric and Lauryn, and little dog Som. Their favourite past-time include Alaskan cruise and Yosemite National Park.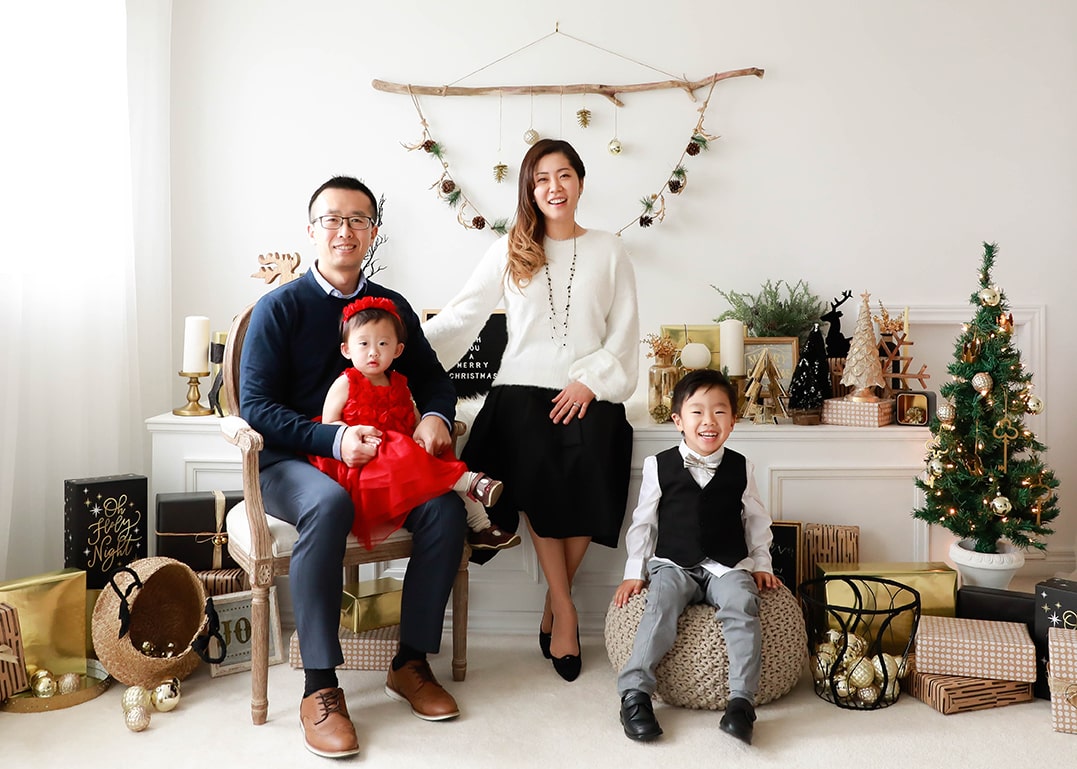 We Welcome You With Warm Smiles To Our Practice!
---
Our friendly, dedicated, and energetic team is committed to working with you and your family to create a positive experience every time you visit our practice.
The staff at Cho Orthodontics is dedicated to providing the highest quality of orthodontic care in the safest and most effective manner possible. Our staff members are compassionate, friendly and accommodating. They stay current with new technology and techniques by attending continuing education courses on a consistent basis. Each member of Dr. Cho's staff is professional, highly skilled and available to answer any concerns or questions you may have regarding your orthodontic treatment.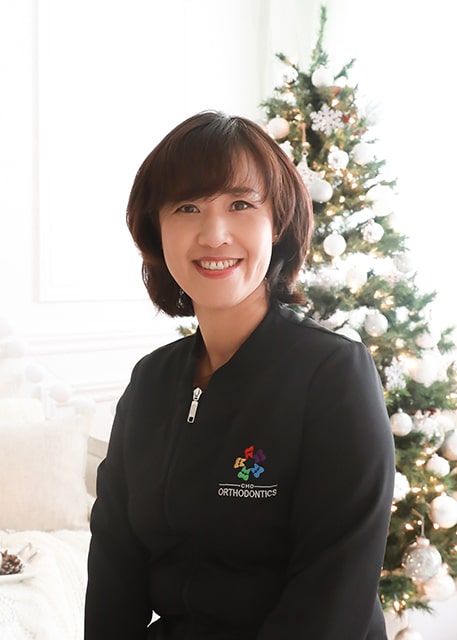 Lynn Lee
Receptionist
Lynn has over 20 years of experiences in teaching music and now she is happy to be part of such a dynamic team at Cho Orthodontics. She is been working as a receptionist/treatment coordinator since 2015 and she has bright positive demeanour that will welcome every patient at each visit. She likes to hang out with people and always ready to help others by listening and advising. She also likes discovering new places with her lovely 2 children and her husband.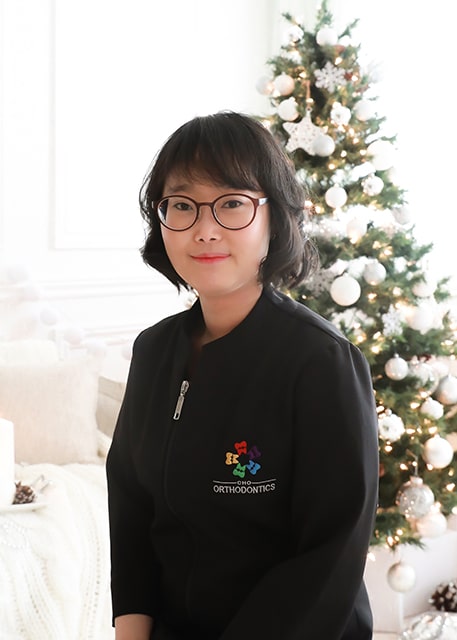 Song-e Baek
Registered Dental Hygienist
Song-e received her dental hygiene diploma in 2012 from George Brown College. She is a registered dental hygienist as well as member of Ontario dental hygienist Association and College of Dental Hygienist Association. She is inspired by doctors and team with whom she works with. She is also committed to continuous learning and proud to provide oral care service in order to improve the oral health. She speaks fluently French and Korean and very interested in volunteer work such as dental mission trip. In spare time, she enjoys baking and cooking also watching movie.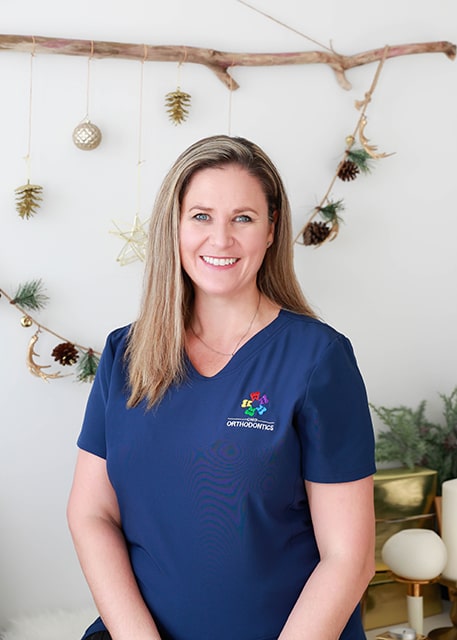 Victoria LaRocque
Registered Dental Hygienist
Victoria graduated with honours from the dental hygiene program at Cambrian College in Sudbury Ontario. In 1995, Victoria began working as a registered dental hygienist in the specialty of orthodontics. Victoria loves sharing in the joy and excitement, as clients begin to notice changes in their smile and occlusion. Time away from the office is spent with her three children.